Tipbet review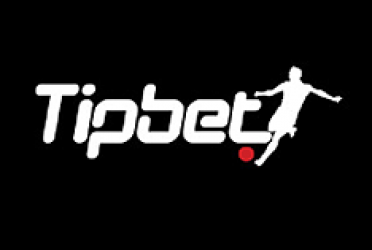 Although a rather young player on the sports betting market, Tipbet managed to secure its reputation as a reliable and serious company already. This might be related to the fact that Tipbet is an official sponsor of German Champions League participant Bayer 04 Leverkusen and also of Fortuna Düsseldorf, a team in the second highest German soccer pision. Tipbet resides on Malta and offers free betting accounts to its customers, as was shown in the sports betting experience review.
About Registration
To partake in sports betting at Tipbet, customers must first register and open an account. To do so, users must click on the register button, which is displayed clearly in red and white on the otherwise black homepage of the provider, upon which the registration form appears.
The first part of the registration process with Tipbet requires customers to provide truthful and accurate personal information, such as name, address and country of birth, whereas phone number and date of birth are optional entries. The second part of the registration process then asks users to choose a username and a password, which has to contain at least eight letters to provide decent security. After that, the preferred language of navigation might be selected and the user can opt to receive the Tipbet newsletter. The last part of registering with Tipbet then requires the customers to confirm that they are at least 18 years of age or older, before a security code can be entered, upon which a verification Email will be sent to the customers Email account. Confirming the link contained in this Email then allows for making the first deposit and start betting with Tipbet.
About the Website
The website of Tipbet was reviewed as impressive during the sports betting test. The screen is completely used to display all kinds of relevant information to the users. However, even inexperienced users will quickly get the gist of the site and will be able to use it conveniently.
To start off, users can first select between the categories sports betting, live betting, mobile and promotions. Upon choosing one of the four categories, users can then select their favorite sport on the left side of the screen. The selection can be narrowed down by choosing a respective country.
The sports betting test revealed that Tipbet offers a small extra menu option on top of the site, where users can access their account information with just a single click.
In general, the website is kept in black and red colors, which allows for a clear structure and good usability. The design can be described as functional and simple, with a strong focus on the essentials of a sports betting website and no unnecessary gimmicks or distracting design elements, as was made evident in the sports betting comparison.
Betting Supply and Odds
The sports betting comparison revealed that there are generally up to 12 different categories available for sports betting at Tipbet, with soccer clearly being the most dominant one. Also tennis, basketball and some winter sports are available for betting as well. With regards to soccer, customers of Tipbet are able to place bets on Champions League games, World and European Championships, and also on the German Bundesliga. The odds at Tipbet can be described as solid, as an average quota key of 95% allows for a place in the midfield of the sports betting comparison.
Live Betting
The live betting section of Tipbet offers its users a lot of convenience, as all betting opportunities are displayed on a single site. Live bets can be placed directly and can even be combined with regular sports betting opportunities offered by Tipbet, as was revealed in the sports betting comparison.
Features and Tools
The aforementioned structure of the live betting section as well as the option to combine live and regular sports betting opportunities can certainly be regarded as a special feature of Tipbet. Furthermore, the sports betting provider also offers a casino with attractive games from the renowned software developer Microgaming.
Betting on Mobiles and Smart Devices
Tipbet offers its customers an optimized version of its desktop portal, in case they want to gain access from mobile devices to place bets while on the go.
Customer Service
Apart from a very well equipped FAQ section, customers of Tipbet can easily reach out to the staff via Email inquiry, as a designated contact form on the Tipbet website allows for customers to enter their name, Email address and describe their issue, before the inquiry is processed to the support team. Customer support at Tipbet can be reached 24/7 on every day of the year, at least via Email. The sports betting test revealed that the staff at Tipbet is always keen on helping out its customers immediately, as solutions for various problems were presented usually within a few hours after the inquiry. Currently, Tipbet doesn't offer a live chat or telephone hotline however.
Payment Methods
Tipbet offers six different payment options for its customers, among them Visa, Master Card and bank transfer, furthermore Neteller and Paysafecard. Unfortunately, as the sports betting test showed, PayPal is not available at Tipbet yet.
Bonus Offers
New customers can get a bonus of up to 200 % for a maximum of 100 Euro at Tipbet, whereby a minimum deposit of 10 Euro is necessary to apply for the bonus. Users don't need to enter a bonus code in order to acquire the bonus offer. However, in order to meet the regulations to clear the bonus, customers must implement their initial deposit as well as the bonus amount 15 times in sports betting, whereby a minimum quota of 2.0 must be maintained.
Conclusion
Tipbet is an interesting bookmaker with a solid betting portfolio and decent odds. Especially the bonus offer might serve to attract new customers, although the bonus regulations appear somewhat difficult to meet when compared to other providers.